Archive for May, 2016
Help With Cleaning Stains From Carpet.
Here's How To Use A Hand Held Scrub Brush For Cleaning Stains From Carpet Safely.
.
You'll need the appropriate stain cleaner solution.
I always use Prochem for all my carpet cleaning solutions. I find Prochem to be very good and they do solutions for every aspect of carpet cleaning, including stain removal. You simply need to match up the solution for cleaning stains from carpet. If you know what the stain is, then cleaning it will be much easier.
On the other hand, there is a solution called Multi Pro from prochem. This solution is good for cleaning stains from carpet. Most stains can be cleaned with Multi Pro. However there is always the appropriate solution should the multi pro solution fail.
The idea of rocking the hand brush works deep into your carpet pile. The stain is removed from the carpet pile base. Working in from the outside edges of the stain to center with a hand brush is a good idea. Otherwise, you would be spreading the stain if you work from the center of it out.
Here is a few of the most common stain remover products from Prochem.
.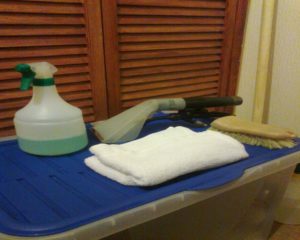 You'll need these few tools for cleaning stains from carpet.
.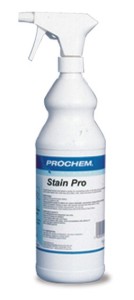 This product is called Stain Pro.
Heavy duty water and solvent based alkaline protein spotter for blood, vomit, wine, ink, fresh tea and coffee, and most food based stains.
.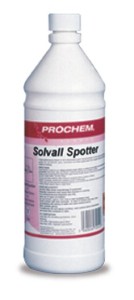 Solvall Spotter
A high performance volatile dry solvent for general spot cleaning of oil, grease, adhesives, tar, gum, oil based paints and many other solvent soluble stains.
.

Red RX
Developed exclusively to remove red food coloring's, carbonated drinks, fruit juices and wine stains from carpets and fabrics.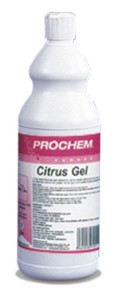 Citrus Gel
A citrus solvent and detergent based liquid gel spot remover for oil, grease, tar, gum and other oily spots on carpets and fabrics.
.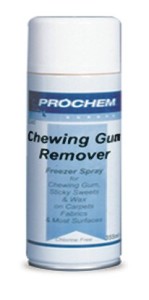 Chewing Gum Remover
An aerosol freezer spray for the removal of chewing gum and sticky sweats ext,, on any surface.
.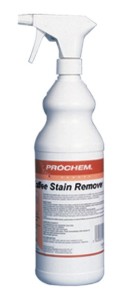 Coffee Stain Remover
Specially formulated ready to use acidic spotter for tea, coffee, beer, tannin, water marks and other yellow and brown discolorations on carpets.
Do you need to clean stains from your carpets?
If you you have a stubborn carpet stain or two and you'd like to clean it up, go here for carpet stain cleaning. Please remember that if you have tried to remove a carpet stain and the process failed, it could be set. The solution has caused the carpet stain to set and it now becomes permanent. What that means is that the stain remover products you have used on the stain leave behind a sticky alkaline residue. When you use any of these professional solutions, sometimes getting past the sticky alkaline residue on the carpet stain isn't possible.
It is always best to use these professional solutions when cleaning stains from your carpet. These solutions will not create a sticky substance on your carpets. Most other high alkaline products will.
Always remember that you need to rinse carpet stain remover solutions from your carpets. Most stain cleaners are high in alkalinity, they must be in order to clean. Therefore, you must always use an appropriate rinsing solution when cleaning stains from carpets.