Carpet Cleaning In And Around Folkestone.
Pound For Pound, The Best Carpet Cleaning System On The Market Today.
Winter 2017.
You don't want wet for days carpets after I've cleaned. I'm sure you really want to see your carpets enhanced and looking their very best, don't you? Well now you can!
Here's a carpet cleaning system available in Folkestone that really does get you superb results. I've been cleaning carpets now for more than 35 years. I'll show you how I clean a carpet and get a fantastic result for you every time.
YOU Can Have The Most Effective And Thorough Carpet Cleaning In Folkestone Today! Simply Call 07576 382821.
Some people will tell you that carpet cleaning doesn't work. Soil is back on the surface after just a few days. Carpets take forever to dry. And so on,,,  My intention is to give you carpet cleaning that leaves all the rest standing. To get a piece of the action, I've got two FREE GIFTS for you.
FREE gift 1,
One gift is a personal no obligation visit from me. While I'm there, I will tell you how I clean a carpet. I will check for stains and tell you if and how I can remove them. I will also test your carpets for cleaning safely.
FREE gift 2,
The second free gift is One Room Of Your Choice Carpet Cleaned FREE.
The FREE carpet clean is just my way of saying thank you for considering using my carpet cleaning services in Folkestone. The free clean is to make you say WOW of course. Then, if you are happy and delighted with your free room (I'm sure you will be), then you can ask me to clean more of your rooms.
Book your additional carpet cleaning there and then after your free clean. Or book at a later date if you prefer. Or don't book at all if you don't want to.
To book your free personal visit with me today, there is no obligations or commitments what-so-ever. Simply request a convenient day and time for me to come and assess your carpets for cleaning.
These two FREE carpet cleaning GIFTS are available in and around Folkestone.
I know you'll be delighted with your free carpet clean. The chances of you booking more rooms is very high. But the risk is on me, not you. So please, call or text today on 07576 382821. And I will book your 2 free gifts at a convenient time and day to suit you.
Gift 1/ A personal visit from me to assess your carpets for cleaning. I'll tell you how I clean a carpet. I will check for stains and tell you how and if I can remove them. I will also test your carpeting for cleaning safely. (Testing takes just a couple of minutes). I will also give you 30% discounted price for any additional carpet cleaning you'd like me to do.
Gift 2/ One room of your choice carpet cleaned free.
I'm only doing 100 free cleans with this offer. The volume of work will be too great if I do more free carpet cleaning in Folkestone. So call now while its fresh in your mind. Simply say "2 free gifts offer" when you call or text. Leave your name and telephone number after the message, if I'm busy at work. I will call you back same day.
Warmly
Shane Daley
Proprietor
Haulway Carpet Cleaning
PS. All my carpet cleaning work is fully guaranteed. If for any reason you are not completely happy, simply say so. I will re-do the cleaning at my expense. If you are still not happy, I will refund your payment in full, there'll be no hard feelings either.
Call 07576 382821 today! Or just complete the form below and I will contact you within the next 24 hours.
PPS. If you'd like to DIY, I have a complete DIY package available. You can even do one room for FREE just to try it out and see if you like it. If you don't like the DIY package for any reason, then it doesn't cost you anything. Click here for further DIY Carpet Cleaning details. Or book your two FREE GIFTS NOW!
DIY Carpet Cleaning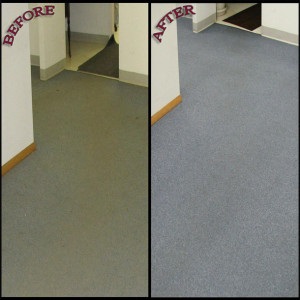 Carpet cleaning
Shane Daley
Haulway Carpet Cleaning
,
30 Manor Road
,
Folkestone
,
Kent
-
CT20 2SE
,
Telephone No.07576 382821
Folkestone
Complete package available
Superb carpet cleaning results guaranteed.
If you enjoyed this post, please consider to leave a comment or subscribe to the feed and get future articles delivered to your feed reader.
One Comment