The Fastest Way To DIY Carpet Cleaning.
0 to 5 Rooms In Just days.
Here's a great way to get you to take action. This is not a traditional carpet cleaning method. This is an advanced carpet cleaning method which you can and must learn.
These techniques outperform the traditional carpet cleaning which often gets a poor result if you do it yourself. So here, you get two things,
1/ You get an effective system that gets optimum results.
2/ You make a start and stop just thinking about it.
Your carpets will never get clean while your not sure what to do next. That's why I'm offering you these four FREE GIFTS in order to get you to take action. Here's the link to a faster way to DIY carpet cleaning. Just click FOUR FREE DIY CARPET CLEANING GIFTS.
If your in timbucktoo or round the corner from me, it don't matter. I don't want you to go off to your local hire shop and use the traditional diy carpet cleaning methods that's available there.
This is the system which gets results. So if you want to clean your carpets very soon, put a little effort into doing it now. Use this advanced DIY carpet cleaning method and see a worthwhile result for yourself. Then you'll gladly clean your carpets regularly because you'll know you'll get good results when you do clean.
Click the link and claim your 4 introductory FREE GIFTS.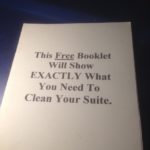 How to hire a carpet cleaner machine anywhere in the UK.
If you enjoyed this post, please consider to leave a comment or subscribe to the feed and get future articles delivered to your feed reader.