Archive for September, 2013
Carpet Cleaning DIY, How Much Cheaper?
Don't Rub And Scrub Your Carpets Lifeless, Here's How To Have
Bright, New Looking

Carpets

In Every Room.

Have you ever wondered how to clean a carpet? Get all the stains from spillages out, clean kids mess, muddy boot footprints, pet problems, not to mention dowdy looking carpets. Now here's a way for you to keep on top of your carpet cleaning. You can do your carpet cleaning yourself but only if you know how to. This post is designed to show you cheap carpet cleaning.
Over
600 Grateful Carpet Cleaning Clients

Paid Me An Average Of £200 Per Year.

I cleaned for most of these customers a couple of times per year, almost every year. My average invoice for this carpet cleaning work was about £100 per clean.

If you can calculate it at 2 carpet cleaning's per year, then you would be looking at a couple of hundred pounds to keep carpeting looking good. That would be for a couple of rooms cleaned twice a year.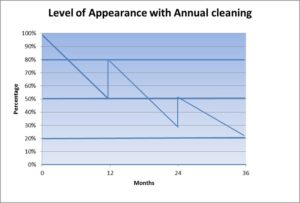 But if you look at how you can clean your carpets yourself, then you instantly save a fortune. You can cut down on your carpet cleaning bill by a whopping  2/3rds. That's right, and you can do more or you can do less, depending on your own circumstances.
So this post is all about doing your own cheap carpet cleaning. I can show you exactly what you need, how to get what you need, how much to pay (so you don't get ripped off) and lastly but not least, how to actually do your own cheap carpet cleaning and get fantastic results every time.
Get The
Inside Secrets

About How To Clean Your Carpets FREE.

It's really all about knowing how to clean a carpet. How to get a worthwhile result and how to keep on top of your carpet cleaning duties so that your not allowing carpets to get too dirty.

You'll save a fortune with my new carpet cleaning e book. As you can see from my estimate, £100 a time for a couple of rooms cleaned can be expensive.  Once you have read through the e book pages, I know you will be better equipped to do your own cheap carpet cleaning. You'll be armed with expert advice and know how from more than 17 years actively doing carpet cleaning for my customers.

YOU CAN get your carpets cleaner than ever before. If you Simply go here and sign up for the equipment scout service. I'll do a search on google for you in your area.

I'll find the carpet cleaning tools and solutions for you, You can then have my Carpet Cleaning E Book "DIY Carpet Cleaning" for FREE. Then, you'll have everything you need at your finger tips. Remember, this service is available to you no matter where you live in the world.

Are you up for it? There's no obligations. But I'm sure you'll want to clean your carpets yourself, especially when you see how cheap carpet cleaning can be and how wonderful carpets look after cleaning.

Simply go ahead now and sign up for the equipment scout service on the next page. Then I can find the essential tools and solutions for you locally. Then you can have my DIY Carpet Cleaning E Book as thank you gift for letting me find carpet cleaning equipment for you in your local area.

You've got nothing to loose only your carpet soils. It can be nightmare out there looking for carpet cleaning equipment on your own. Sign up now and you won't be disappointed.

Shane  Daley