Best DIY Carpet Cleaning Products.
.
Click here to view next video what can I use to clean my carpets.
Click to view previous video products for cleaning carpets.
You can get the best DIY carpet cleaning products yourself locally.
In the next video, I'll be showing how.
I think now you can probably see what's involved in cleaning your own carpets. You should know whether or not you want to take on the task. But I can tell you, with hand on heart, that you can do it. It's not hard.
Really, if you know how to do it, then you are 85% of the way to actually doing it. Simply implement the ideas I'm showing to you on this site. You will then get a worthwhile result which will motivate you to clean your carpets more regularly.
Think of this as the end to dirty carpets. Clean carpets are healthy carpets. Have a go and see for yourself how much of an improvement you can make. The good carpet cleaning products I've mentioned in the video are a complete package for this system. Once you've got the products you need, that's it! You can clean your carpets as and when you like.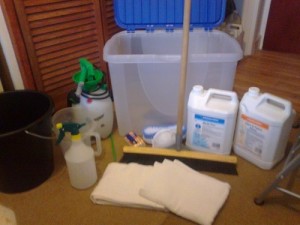 Buy DIY carpet cleaning equipment.
PLEASE CLICK HERE IF YOU'D LIKE FURTHER UPDATES.
PS. All this information works if you want to clean carpets for a living.
If you enjoyed this post, please consider to leave a comment or subscribe to the feed and get future articles delivered to your feed reader.
3 Comments