Archive for November, 2017
 Simple DIY Home Carpet Cleaning Machines.
Your DIY carpet cleaner machines, here's some simple tips.
Firstly, you'll need to have some idea as to what you will be cleaning. One room, two rooms, three ext,,,.
In most hire shops, you can get a small low powered machine that will be good for  2-4 rooms of home carpet cleaning. Hire for a couple of days if you can.
You can also get the larger machines that will clean bigger areas faster, therefore, you can do 3-6 rooms probably in a full day. But remember, I recommend that you use a pre-spray and brush agitation. This will slow you down with your carpet cleaning considerably, but pre-spraying and brush agitation will give you much better and worthwhile, lasting results.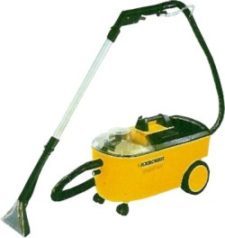 My suggestion would be — hire the small 'low powered home carpet cleaning machine' to get started.
Get familiar with how it all works. Do two or three rooms using the pre-spray and brush agitation method. Once you've done this, you'll be more confident with carpet cleaning.
Remember, these carpet cleaning machines do much the same as each other. Check out this post, small carpet steam cleaner. The bigger carpet cleaning machines have a larger solution tank and recovery tank. The motors are more powerful too. But the principles are very much the same. Both machines work the same way. So do start off with the small hire machine and get the feel of how it works.  Or maybe buy a diy carpet cleaning machine. But try hiring a once or twice first.
The small low powered cleaning machines are good enough to use on most home DIY carpet cleaning tasks. Do be sure though to pre-spray and brush agitate, then use the machine for rinsing only.
For carpet cleaning tools and solutions and machine hire, go here.
First time you do this DIY carpet cleaning, it can be slightly hard work.
I suggest you do just 4ft square at a time, then rest a minute. Always pre-vacuum clean all the areas that you will be cleaning. Then, spray your multi-pro solution on, just 4ft square. Brush agitate the solution into your carpet pile. Lastly rinse out your pre-spray together with the loose soiling.
Just work slowly with the machine. The slower you can pass the wand tool over your carpets the better. If you pass the tool over your carpets too quick, then it won't extract much solution. You must remember to do it slowly. Please, its not a race.
Without a shadow of a doubt, this method for cleaning carpets works brilliantly.
If you've done your home carpet cleaning yourself before and now your considering this method, you will see what I'm saying. The difference in results is impressive. Suddenly, you'll be getting worth while results from your efforts. You will know, that when you DIY you can always expect a super fine result. Much better than drenching your carpets trying to get stubborn soils out.
That's not an unqualified promise. I've used these very same methods for nearly 30 years. Today I brush agitate mechanically. But it wasn't always that way. I did it exactly as described here in this post. I did it in my own business for several years, then I invested in a buffer machine to do the brushing. If you would like a good machine to help with brush agitation, I would recommend either of these machines.
You can attach a shampoo brush onto the base of the buffer machine.
This brush spins slowly over the surface of the carpet. You have a measure of Multi-pro in the solution tank of the machine or you can spray Multi Pro onto the carpet with a sprayer. Very important, the buffer machine must be slow speed or at the very maximum standard speed. If you check on the machine you will see a letter; (Numatic and some others)
S = Slow
M = Medium
F = Fast
You can see on the underside of the machine, right in the center where the brush sits on. You will see either of these  three letters S, M,Or F. Please don't use any machine other than a machine stamped with an S. (Numatic machines and some others)
If you use a faster machine, then what happens is, the fast turning brush will pull away at your carpet fixings and make them loose and unstable. Carpets tend to stretch too. So you get a bumpy carpet where it has sagged and stretched and loosened from the fixings. ALWAYS remember you must use only a slow speed machine for carpet cleaning. (VERY IMPORTANT)
The Sebo Duo is ace.
It is very light weight, very easy to use and it does a good job too. You can pick these machines up brand new for less than £300. But if you look on ebay, you'll see Sebo Duos going for a song.
Obviously, you don't really need a machine for brush agitation. You will probably only be cleaning your carpets at home occasionally. The manual brush agitation shouldn't pose a problem for you. For me though my situation was very different. I was cleaning carpets every single day, I needed a machine to help me.
But for you, I would just go with the manual brushing. You can rest, have a brew, watch telly, relax as and when you like. In fact I recommend that you take your time and go easy. But at least now you know that these diy carpet cleaning machines are available should you really want to use them.
That's me signing off on this post. If you have any queries, let me know in the comments below. I read every one and answer them too. Thank you for reading this post.
Here's a free report all about hiring a carpet cleaning machine.
Local Carpet Cleaner Machine Hire Prices.
For a small soil extraction carpet cleaner machine, if you hire for a day, prices vary from £18 – £25. VAT is usually added to the price. Chemicals normally cost about £10. Delivery and collection varies from £3 each way to £6.
The larger more powerful machines also vary in price. Hiring for the day, machines start at about £30. Then of course you have VAT, Chemicals, and delivery.
You can really glean some precious info with this article if your hiring a carpet cleaner machine. Hiring a carpet cleaner machine consumers guide.
You can hire locally as there is dozens of carpet cleaner machine hire outlets right there in your town.
There's a variety of machines available locally. Most of the machines are small
domestic soil extraction machines but there are a few larger machines for cleaning commercial carpeted sites. These two machine examples are sound for doing up to a few rooms at home.
Heavy duty machines for heavy duty commercial carpet cleaning.
The bigger machines are ideal for cleaning commercial carpeting. These machines can do a lot more cleaning and with more powerful motors, cleaning carpets is faster.
If you carpet clean 3-5 rooms yourself, you'll save £100-£200. When you consider cleaning carpets every 6 months you'll save up to £2,000. Enough money to buy new carpets in 5 years.
Carpets are expensive especially when you buy quality. Making a decision to clean is a good idea. With carpet cleaning hire machines available on every high street now, which one do you choose? Are you looking for a machine to  just freshen your carpets up. Or do you need to clean heavy soiling?
Most people hire a carpet cleaning machine and simply follow along a simple
method. That's OK. But there is a much more effective way to clean any carpet with any hire machine.
For small and large low cost carpet cleaning machines click the link below.
Important Message For Home Owners In And Around Folkestone
One Room Of You're Choice Carpet Clean It For FREE! Here's Why…
Autumn 2017.
Dear Home Owner,
You can choose from a number of companies when you want your carpets cleaned. But I want to prove to you that the deep cleaning system available from me will give you the most effective results.
Please therefore, accept my offer and clean one room of your choice, – maybe your lounge, a dining room or a bedroom, it's up to you – absolutely FREE of charge and without obligation.
The reason why I'm offering one room free is simple. I am sure you would never dream of buying a car before you test-drive it. In the same way, I don't believe you should pay for carpet cleaning before you know the system your using and the person doing the cleaning will produce a superb result. That's why I want you to clean one room free, so you can see how very effective, efficient and lasting my carpet cleaning system is.
Then — only if you are as pleased and impressed with your results as I think you'll be – you can ask to clean more of your rooms. As I say there's no obligation at all. But if you DO want to clean more rooms (you probably will after you see how well your free room turns out) I will gift you 30% OFF my usual equipment hire rate as a "Thank You" for demonstrating the system and to welcome you as a new and valued customer.
However, if you don't, I will just say "thank you" and walk away. No questions. There'll be no hard feelings, either. Obviously, I know the likely hood of you not being over the moon with your free room is very small indeed. Otherwise, I would be foolish to offer free demonstrations. I'm betting that most people will want to clean additional rooms, either on the spot or at a later date, but the risk is on me, not you.
One thing, it's important. I am limiting the number of free carpet cleans to 100. Once I've received 100 bookings, I'll have to turn away everyone else who calls because of the volume of work involved. So — please — if you would like to take me up on my no-risk offer, call me now while it's fresh in your mind on 07576 382821. (Please leave your name and telephone number after the message) and I will call you back same day to arrange a convenient time and day for you to clean your carpets. Or complete the form below. I'll contact you same day.
Warmly
Shane Daley
Proprietor
Haulway Carpet Cleaning
PS. There is NO obligation or commitment what-so-ever! You receive one FREE carpet cleaning. (one room of your choice) so you can demonstrate the effectiveness of my system before you decide whether you'd like to do more of your rooms. But you must hurry – only 100 free cleans available. Call 07576 382821 now! Or complete the form below.
PS. If you'd like me to clean your carpets for you, it would be my pleasure. For a professional service and a no quibble satisfaction guarantee. Plus one room of your choice carpet cleaned free, no commitments or obligations.
Book additional carpet cleaning only if you are happy with your free room. Please go here for more info.
DIY Carpet Cleaning Complete Package.
Was You One Of The Crowd Who Followed The Get Rid Of The Carpets Bunch?
I would really like to hand to you, the techniques, the tools and the solutions for diy carpet cleaning.
So many people during the last decade and more, threw out their carpets. The new idea that wood flooring was the best thing since sliced bread engulfed the homes of millions.
You know, most of these people who ran with the crowd, they did not know why. They just thought that wood floors are better and easier to live with than carpets.
Could they have been wrong?
Why do we have carpets any way?
Here's just a snippet of a reason why carpeting has so long been with us. Can you imagine, the chatter of TV, the sound of music and the clatter of tiny feet all day long in your home? I'm sure you can. But I bet you wasn't aware so much, that all of this noise is almost deafening to the average person. Think of it, all day long. It's like bang, bang, bang. Your tiny delicate ear drums get enough ear piecing noise while your out at work or around in your town.
You see, when you get home each day, I'm sure you don't need more banging and clattering and constant ear-piercing noise. But how on earth can you get away from it? You could shout BE QUIET!!! But that, as you know, only last a short while. The TV, radio, music and every other noisy, noise is usually present in our homes constantly. You need a rest from it!
Carpets! What! it's a good quality carpet throughout your home which will reduce that cluttering noise once and for all.
The noise is instantly shushed. And your poor old ear drums are cushioned from bang, bang, bang. That's right folks. Carpets actually absorb the noise so you don't have to.
But did you fall for it last decade. Was you one of the many who thought that wood flooring, no matter how cheap, it was a great thing? Did the kids stop suddenly playing on the hard wood floor with their toys? And did you think that dust in your home would stay down even when you were dancing round having fun?
Carpet is great, they look nice, they  feel nice. They keep your place warm, and last but not least, they keep noise levels down.
Here's why most people switched to wood floors.
CARPET CLEANING PROBLEMS!
Here's a solution to the problem.
For effective DIY carpet cleaning —  Click here, for your very own carpet cleaning method.

For effective DIY carpet cleaning — Get your complete DIY carpet cleaning starter package. Everything included to get you started cleaning your carpets. Here's what you get;
5 liters of Multi Pro by Prochem.
An excellent pre-cleaning solution you spray onto your carpets before rinse extraction with a machine.
Prochem are the world leaders in providing carpet cleaning equipment.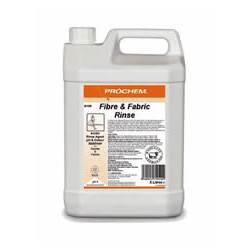 Fiber fabric rinse solution 5 liters. (Prochem)
Superb product for carpet rinsing. Neutralizers carpets after pre-spraying. This product leaves carpets in a neutral PH state, hence you get zero re-soiling problems after cleaning.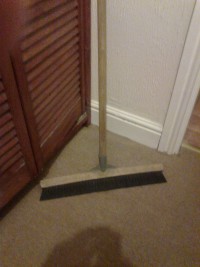 Carpet Pile Brush
This product is used for brush agitation. The carpet pre-spray solution is brush agitated into the carpet pile. This will clean the carpet right down to the backing. Leaves carpets ready for soils to be easily extracted out with any carpet soil extraction machine.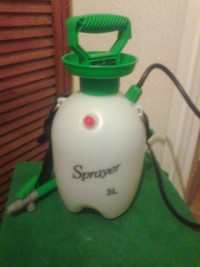 Pressure Sprayer.
This sprayer is used for applying the Multi pro pre-spray solution to your carpets. You just spray the solution on like a fine mist. Then you brush agitate, followed by rinse extract with the machine.
 Hand held scrub brush.
Product is used for removing carpet stains. You apply the stain remover solution, usually Multi pro then brush agitate the stain before rinsing with the machine.
Hand towel.
This product you can use for removing stains from carpets. You simply spray on your stain remover products then blot and dab with the hand towel.

Measuring jug
You use the jug to measure and mix your carpet cleaning solutions. Multi pro mixes at 8-1 or 4-1. Fiber fabric rinse mixes in a bucket at 100-1 or 50-1.
12.5 liter Bucket
Use this product for mixing your fiber fabric rinse solution. Simply put 10 liters of hot water into the bucket then add your fiber fabric rinse solution and mix.
1 Liter hand sprayer
This is used for applying stain remover solutions onto stains. Just have a mix of stain remover solution always at the ready.
Funnels x 2
You use these funnels for filling up your pressure sprayer and your extraction machine.
You get one full days machine hire included.
I will arrange hire of a DIY carpet cleaning machine for you in your local area. But you say when you want to hire. You book with me and I will book with your local machine hire store.
You also get a large plastic storage container with a lid. All of the tools and solutions fit into the container for easy storage.
DIY Carpet Cleaning Guidebook and Tools and Solutions Booklet.
If you think you'd like to have a go and learn how to clean your carpets properly. This package will help you lots. You will get my very own carpet cleaning guidebook and tools and  solutions booklet which I have written.
I will also give you access to my 11 DIY carpet cleaning videos.
These videos will show you exactly how to get fantastic DIY carpet cleaning results every time. Doesn't matter what machine you use. This system works with any soil extraction machine big or small.
Total Package price is just £97 all inclusive.
But this price is only available for a short while. If you want this package, please do get it now. You can buy here, just click the Paypal BUY NOW button.
What To Use To Clean Carpet?
Proven Products That Won't Waste Your Valuable Carpet Cleaning Efforts Or Your Time.
Most people get confused about what to use to clean a carpet. Under the impression that a big powerful machine is ultimately the best, I'm afraid that's misleading! When you clean a carpet, I'm sure you don't want such a machine that it takes two people to move around your home.
The ideal DIY carpet cleaning machine is a small light weight machine which squirts and sucks. Just so long as it does these two fundamental tasks, then you can clean your carpets using it. Just one important point though, 'not every one can'. Why? Because, not everyone knows how to use a carpet cleaning machine effectively.
Yes, squirts and sucks is all you need. But even a large heavy weight machine with as much power as the fastest car in London won't always get carpets clean. Admittedly in theory a big machine is better. What most people lack and are without though, is the right technique for worthwhile carpet cleaning results.
What To Use To Clean Carpet.
You need a few simple tools, plus you need the right technique before you set about cleaning a carpet. Without these few fundamentals, you are in effect getting less than 30% soil extraction using any carpet soil extraction cleaning machine.
You want a worthwhile result from your DIY carpet cleaning efforts. Otherwise, rarely will you clean your carpets. Below is a list of items you MUST have in order to make a really good job of cleaning any carpet. Check these equipment suggestions out;
What To Use To Clean Carpet.
A carpet cleaning pre-spray solution for spraying onto your carpet before rinsing.
You need a carpet pile brush for agitating your carpet cleaning pre-spray solution.
You need a hand held scrub brush for removing carpet stains.
You need a carpet rinse solution to rinse out the brush agitated pre-spray solution.
Lastly, you need a carpet soil extraction cleaning machine to rinse out your pre-spray solution.
You can get these DIY carpet cleaning products here. Once you've got the few items of carpet cleaning equipment listed, suddenly, your carpet cleaning efforts become worthwhile! You won't be wasting your time and effort on getting little else but a poor result.
I'm offering you twenty years of carpet cleaning experience in your e book. You can get your copy now if you haven't already. You'll all so receive a FREE booklet with your e book which tells you about the carpet cleaning equipment, tools and solutions for your DIY carpet cleaning.
Simply click this link if you haven't yet done so and get your copies now. Then I can show you how to use the carpet cleaning equipment.  You'll have clean carpets all the time and all your friends will want to know how your doing it. My methods are from 20 years professional carpet cleaning experience and they really do work. If your wondering about what to use to clean your carpets, use my suggestions, they do work.
Until next time,
Shane Daley
PS. If you'd like me to help you find tools, solutions and machine hire in your local area, click here "equipment scout service."
Doesn't matter where you are, I can do a search on google. Also I know what I'm looking for. Click the link now if you'd like me to assist you.
Or, get your complete DIY carpet cleaning starter package here.