Good Carpet Cleaner Products.
Good Carpet Cleaning Products.
Guaranteed
 To Thoroughly Clean Your Carpets And Have Your Home Visitors Asking For Your Secrets.
If you want to clean a carpet , there are a few items which are imperative for great carpet cleaning results. You'll find these simple products most useful. But to run out and buy your carpet cleaning products without a little information would be very unwise. For anyone wanting to clean a carpet, it's vitally important you know just what you will be doing. Then understand what carpet cleaning products you will need for a great carpet cleaning result.
These simple products work and always get optimum results. Heavily soiled carpets or mildly soiled carpets they will always clean up noticeably well.
These basic tools and solutions for carpet cleaning are a must if you won't settle for anything less than quality cleaning.
You'll need just a few low cost carpet cleaning products that you can get from almost anywhere. You can get diy carpet cleaning equipment here.
A good vacuum cleaner is very important. Depending on your choice regarding spots and stains, there are 5 or 6 effective stain remover solutions available. These stain removers cover practically every stain your going to encounter. But a good idea would be to look into stain remover solutions later. If you'd like a free report titled "Carpet Stains – How To Remove Them Once And For All". Simply click the link. (Available soon)
A multi purpose pre-spray solution will deal with most carpet stains. It is normally sprayed on to carpet via a pump up pressure sprayer. All major hardware stores stock pressure sprayers. They cost anything from £10 – £1oo's. You just want a £10 cheap one for your needs.
Essential Carpet Cleaning Pre-Spray Solution
The pre-spray solution you can get from any good carpet cleaning products store or janitorial supplies.
You will want to get a rinse solution too. These 2 carpet cleaning solutions normally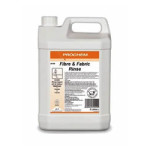 come in 5 litre containers and cost less than £20.
You will then need a special carpet cleaning brush which is called a Carpet Pile Brush. You get this item from your cleaning supplies store too. You won't get a Carpet Pile Brush from any other source. You must get one from a good cleaning supplies store. Just ask!
You will obviously need a carpet soil extraction machine. This machine you can buy or hire. Try hiring to get started. Later you may want to invest in your own machine.
But Isn't A Small DIY Hire Machine Too Weak?
Don't ever think that a small DIY carpet cleaning machine will clean a carpet thoroughly. It won't. Not without saturating the carpet.  The few tools and solutions I've mentioned will help you use much less water for cleaning. The pre-spray and brush agitation will do all of the cleaning work for you. The carpet cleaning machine and rinse solution will require just one pass of the machine in order to rinse out the loose soils and the carpet pre-spray solution. You won't be repeatedly going over and over your carpet trying to suck out the soils. Hence, you get no over wetting.
Simply repeat the process of spray, agitate, and rinse extract until your done. Do 4ft square sections at a time. Your carpet will dry quick and bright and you won't get re-soiling problems either.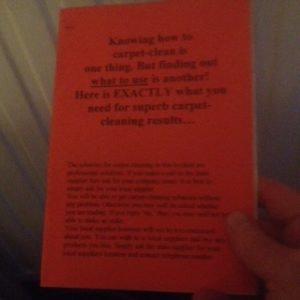 FREE download:- Carpet cleaning tools and solutions BOOKLET. Shows you a complete range of tools and solutions for your carpet cleaning.
A must read if you are serious about keeping your carpets clean yourself.