Carpet Brush Details.
If You've Never Heard Of A Carpet Pile Brush Before, Don't Worry, Your Not Alone.
In this video below, my intention is to give you practical information to help you to a great carpet cleaning result. You'll find that I myself swear by using a carpet brush for every carpet cleaning job.
However, seeing is believing. So take a look at the video now and I'll try to help you over come any doubts you may have about cleaning your carpets effectively.
Here's a link to the next video, click now.
Here's a link to the previous video.
The carpet brush is a very worthwhile tool. You'll only ever need one, so it's well worth investing in a carpet pile brush today. I do hope that you can follow the suggestions in the video. I also hope that fitting the brush pole onto the pile brush won't be too big an obstacle for you.
Help is available locally no doubt. And don't forget, you only have to fit the pole on once. After you've done it, then that's it DONE!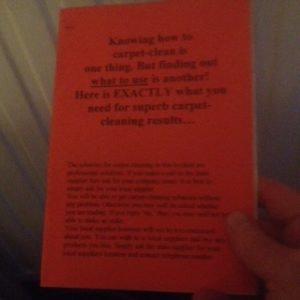 PS. Order this carpet pile brush now and I will send you a FREE carpet cleaning tools and solutions Booklet. Every worthwhile tool and solution is listed with pics and ordering details. A FREE GIFT sent to you in physical form. Order you carpet pile brush now.
Summary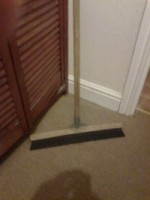 Brand Name
Product Name
Price
Product Availability
If you enjoyed this post, please consider to leave a comment or subscribe to the feed and get future articles delivered to your feed reader.
One Comment