DIY Carpet Cleaning Solution.
For Effective Carpet Cleaning Solutions That Work.
You'll Need Prochem.
If you decide you'd like to use a pre-spray and brush agitation method for cleaning your carpets. There are two solutions which you will need. There is a pre-spray solution and a rinse solution. You can get these solutions from your local janitorial supplies or a carpet cleaning supplies. If you go online and search for Prochem products you'll find what your looking for there.
Alternative DIY Carpet Cleaning Solutions Are Always Available.
There is alternative DIY carpet cleaning solutions available. But over the years, I've found Prochem to be the best performers and they are simple and easy to use.
Click here and view previous video. 
Here's a link below for you if you'd like to invest in a
Prochem Multi Pro Carpet Cleaning Pre-Spray Solution.
Fibre Fabric Rinse Solution
and or Extraction Pro Rinse Solution.
Get Your Solutions Here and you automatically get a 30 day satisfaction money back guarantee. You'll also find my prices very competitive. You get priority e mail and telephone support too. Plus I will send you my carpet cleaning guidebook for FREE.
Prices vary for these carpet cleaning solutions depending on where you buy.
5 litres of Multi Pro will clean up to 40 average size rooms. Mix at 4-1 or 8-1.
5 litres of rinse solution will clean up to 40 average size rooms. Mix at 100-1.
If you do a search on line for these products you'll find them. Or, look for 'carpet cleaning supplies'. Or look for Janitorial supplies, then check the websites for carpet cleaning solutions.
Don't forget! If you buy your DIY carpet cleaning solutions from the link below, I will give you a full no quibble guarantee, plus you can call me or e mail with any carpet cleaning related problems. So give it a go if your on the fence. Start here by getting your solutions.
I don't think you'll find a better DIY carpet cleaning method. Grab what you need now and be protected with your guaranteed satisfaction. You can make a start on your carpets this week if you like. We all must start somewhere, how about here?
£16.80 all inclusive. 5 liters of Multi Pro from Prochem.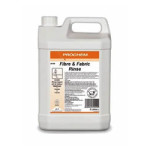 £18 all inclusive. 5 liters of Fiber Fabric Rinse from Prochem.
£14.00 all inclusive. 5 Liters Extraction Plus from Prochem.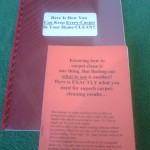 FREE carpet cleaning Guidebook and Booklet. Simply buy any solution above and I will send this gift to you same day.
You'll get fantastic carpet cleaning results when you follow the suggestions in the guide.
If you enjoyed this post, please consider to leave a comment or subscribe to the feed and get future articles delivered to your feed reader.