DIY Carpet Cleaning Tips
Rugs and carpets can be a real challenge to deal with, especially when you have to remove stains. Depending on the nature of the stain you may need to use professional carpet cleaners, which would require a decent bit of finances to hire them. If things are not that bad you can always go with the cheaper option by working on things yourself. You can easily make a carpet cleaner yourself, allowing you to tackle the issue head-on with a clever application of it via good old-fashioned sponges and cleaning brushes. On the other hand you can use a rented carpet cleaning machine as well if you have money to spare. Regardless of that you should choose a cleaner based on the contents of your home. The following cleaners can be made with materials easily found at home in most cases: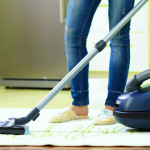 · You can make a detergent-based solution by mixing up liquid dish detergent and warm water together. Use about a quarter teaspoon worth of detergent to a cup of warm water as a ratio for basic cleaning of spots on the carpet. If you happen to need more of it, then you will need to expand the measurements until you reach the desired quantity you can work with. Once you mix them up you can clean by either using the carpet cleaning machine or a good, old-fashioned scrubbing brush or a rag and sponge mop. Make sure you remember to vacuum any residue after you're done cleaning.
· You can also make a cleaner with a normal, all-purpose household cleaner that contains no bleach. Use about half a cup fabric softener, one cup of ammonia and a gallon or so of warm water. Mix that up and use it to clean your carpet for a softening and very effective solution. Just remember to never mix any bleach into it or the hazardous fumes resulting from that will be very dangerous. Once you're done cleaning once again vacuum the carpet for any residue.
· Another option for cleaning can be made with laundry detergent. All you have to do is mix up a part of detergent together with about ten parts of warm water. The soapy mix can then be used to clean your carpet without excessive foam, leaving it with a nice and fresh scent when you're done. You should also once again vacuum when you're done.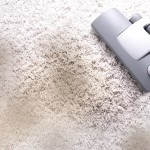 Another way of cleaning can be achieved with a half cup of powdered detergent, mixed with a teaspoon of ammonia and about half a cup of water in a bowl. Stir it all together well enough to create a frothing surface and use that froth to rub the carpet's top with a sponge, or alternately a clean cloth. Remember you're using the froth and not the mixture, so you will need to stir to crate more of it. Allow the carpet to dry when you're done and vacuum once more.
Read more tips here: Islington house cleaning
If you enjoyed this post, please consider to leave a comment or subscribe to the feed and get future articles delivered to your feed reader.
22 Comments