DIY Carpet Cleaning In Hythe And Folkestone.
Most People
Never

Clean Their Home Carpets Themselves, Here's Why…

Hiring a carpet cleaning machine can be a dilemma sometimes. What with added extra's, VAT and delivery and collection charges. Hiring a carpet cleaning machine and paying double the original price for it, isn't unusual.

With add on's and extras and the 'here it is and give it a go' approach, it's really not wise to hire a machine on your own!

What gets me more than anything else is, how most customers leave the hire shop with just a snippet of how to info. Its this lack of info that causes people to mess up. You know what, I'm pretty sure that staff at the hire shop don't know much about cleaning carpets either. But people still make a bee line to these hire shops ever day.
Also, the hire machine on its own will NEVER clean a carpet properly.
You can, like most other folk go over your carpets with the machine repeatedly. People do this to remove heavy soiling. But you know what, these people are drenching the carpets. They dry dull and lifeless. They take days to dry. That is the norm you get when you trot off to the hire shop for a machine.
These DIY machines though, really are good. But people just don't know how to use them.
People don't know that they need additional tools. The hire shop doesn't know that customers require additional tools either. But let me tell you this. You can use a hire machine on its own. You can clean your carpets just as you think you should. But I can guarantee that most people with soiled carpets will repeatedly go over areas in order to clean heavy soils.  The outset for repeated passes of the extraction machine is over wetting.
The outset for over wetting is dull lifeless carpets that will re-soil rapidly.
You get wet for days carpets that will look just as dirty within, lets say a week or two. Lastly, let me just say this. Its hard work making a mess of your carpets. But the harder you try the worse it gets, because you'll just be pumping in water in an attempt to remove the heavy soils. WET, WET, WET!
Don't go into the hire shop wearing your 'hit me with the charges tee shirt' on. Discover right now in your Consumers Awareness Guide what most people fall for again and again. Get smart and pay for just what you need with no extra add on's!
THEN —
Discover
Advanced DIY Carpet Cleaning

And Use It On All Your Home Carpets.

Don't settle for 'I'll give it a go'. That approach has ruined carpets for far too long. Get your FREE Consumers Awareness Guide To Hiring A Carpet Cleaner. Click below and put yourself in the know.

Never be lead up the garden path to paying access charges for your home carpet cleaning ever again. Discover exactly how to clean your carpets then get the very best results yourself without paying a fortune.

No longer will you be paying for something you won't need.

Discover more, Download Your Free,

Consumers Guide To Hiring A Carpet Cleaner.

Clean your carpets properly, don't make a mess.
 Use Advanced DIY Carpet Cleaning And Get A Much More Worthwhile Result.
Please go here for,,,
Essential education for all your DIY carpet cleaning endeavors.
Simply take your time, do your research because preparation is very important.
Summary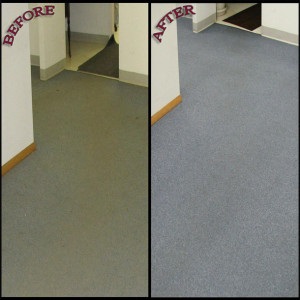 Article Name
DIY Carpet Cleaning In Hythe And Folkestone
Description
Shows you exactly how best to clean your carpets if you DIY. An illustration of a carpet cleaning method that gets results.
Author
Publisher Name
Publisher Logo

If you enjoyed this post, please consider to leave a comment or subscribe to the feed and get future articles delivered to your feed reader.